Since the new coronavirus infection is spreading, we were wondering until the very last minute whether or not to make an announcement. However, we decided to make the announcement because we thought that weakening economic activities would not be good for the economy.
After two years of development, we are finally releasing the product.
It is the "Analog Relax Anti-Static Brush for Audio Equipment"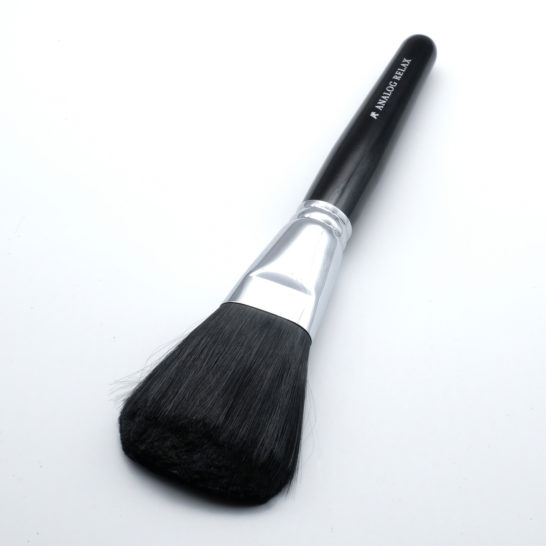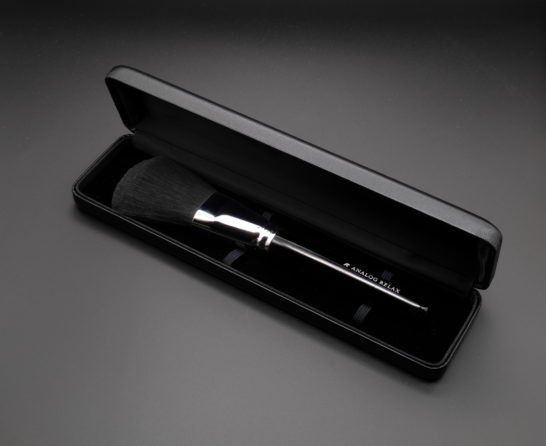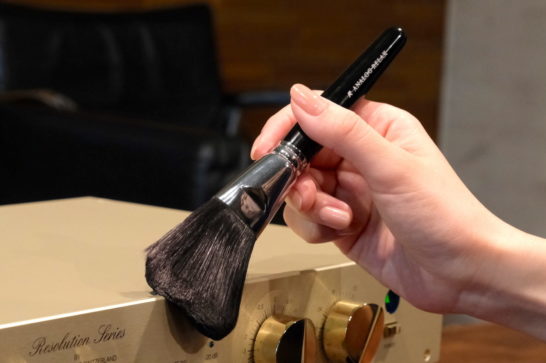 The Analog Relax Anti-Static Brush AR-ASRB1, which has been very popular, is now available as a brush specially designed for audio equipment.
In fact, since the release of the Analog Relax Anti-Static Brush AR-ASRB1, we have received numerous phone calls and e-mails from customers who have used the brush.
Among them, the most common feedback we received was
I used it not only on records, but also on tone arms, CD trays, etc., and it made the sound better!
と言うご意見でした。
We had developed the brush as a "static and dust remover for records," but customer feedback led us to the surprising discovery that it is also highly effective for static elimination on audio equipment.
However, because the Analog Relax Anti-Static Brush AR-ASRB1 was designed specifically for records, it has a shape that makes it difficult to use on audio equipment.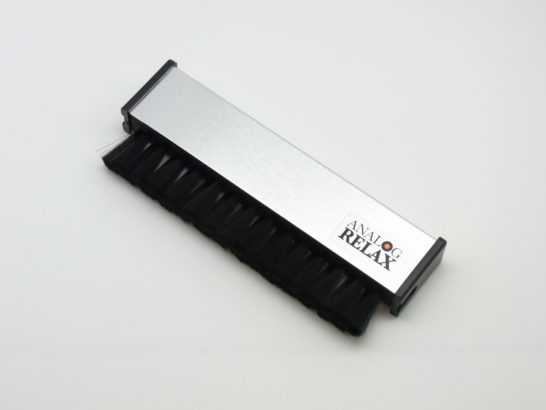 After two years of struggle, we finally completed the static eliminating brush that can be used by everyone.
The brush was made by craftsmen of Kumano Brush, which is well known for its high-end cosmetic brushes.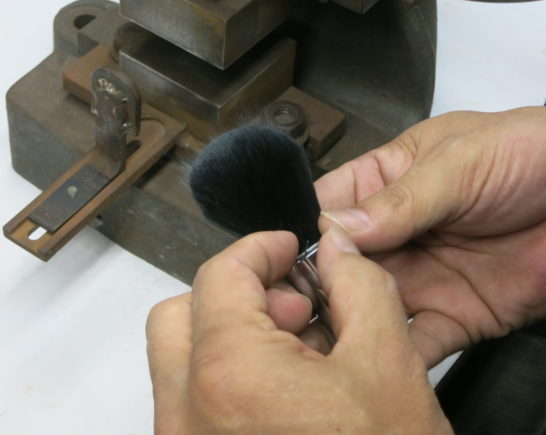 Men do not know what a Kumano brush is, do they?
These high-end brushes are produced by hand and have been handed down in Kumano Town, Aki-gun, Hiroshima Prefecture, Japan.
Its cosmetic brushes are also used by makeup artists of the Paris Collection.
We hope you will experience the wonderful finish and superb softness.
Yes, and this time, the Analog Relaxation Anti-Static Brush for Hard comes with a luxury case.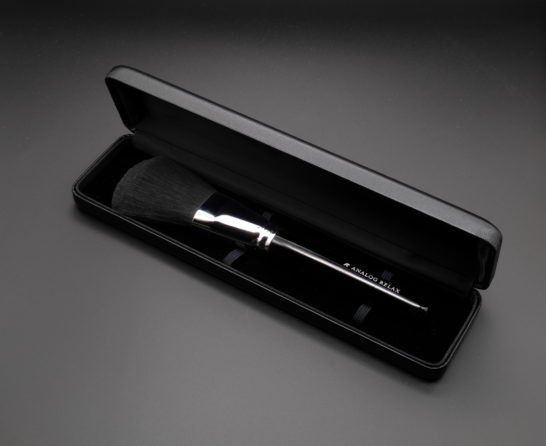 Please take this opportunity to buy one.